It doesn't matter if you are a fresh graduate, a master's degree holder, or a professional with 5+ years of experience, everyone wants to earn the highest in their respective fields. And it's fair enough that after putting in so much work and years of dedicated studies we shouldn't be satisfied with anything less than we deserve.
Financial security is something that we all thrive to achieve and with relevant reasons too. Stability, a high-quality lifestyle, savings for the future, etc. are a few factors that people want to have in their life and for their families.
India is a growing country and has come a long way from the traditional career choice of profession by job-seekers like a doctor, lawyers, engineers, and teachers. Now Indian people know the effect of digitalization and globalization and are moving to give chance to another field of jobs too.
Of course, the traditional options are still in demand as much as they were before, just the difference is now people do not confide their choices to the limited options, but they are ready to explore other industries and fields too when it comes to highest paying jobs.
There are various factors that will decide the benchmark of your salary like your education, skills, work experience, your level of profession, etc. But there are few industries and job positions that offer more than others.
Let's see the list of 5 best highest paying jobs in 2023 that we have compiled for you.
5 Best highest paying jobs in 2023 in India
1. Data scientists
Data scientist is one of the options that is going to be on the list of highest-paying jobs in 2023. Despite it being a relatively new option it is one of those that offers a competitive salary to the job-seekers. As a data scientist, you will be responsible to collect, analyze and interpret data and information that will help the company or organization in the best decision-making process.
It is an analytical job position that combines the role of various specialists like a mathematician, statisticians, computer programmers, and scientists. Seeing this role the aspirants from these fields can try their careers in data science.
There are various duties and responsibilities that you will have to carry out as a data whisperer.
For example, if you are hired by a company as a data scientist you will most probably mine data and information to help the organization in predicting target customer behavior, identify new profitable opportunities, identify possible future threats, find market trends, notice financial risks, exposing false transactions, etc. You might also have to explore and mine data for a particular business problem to solve. A data scientist works with both quantitative and qualitative data according to the requirement of the job.
As for the qualification required for this highest paying job position you will need to have a technical background and will also require knowledge in different data science tools like Spark, Kafka, and programming tools like SQL, Python, Julia, etc.
The average salary of a data scientist in India is Rs. 10.6 Lakhs per annum.
2. Full stack developer
The job profile of web development is quite famous and top-paid and it is still going to be included in the list of highest-paying jobs in 2023 also, specifically the position of full stack developer. A full-stack developer is a professional who works with both Back End (server side) and Front End (client side). They have skills for and deal with multiple niches of coding and programming. To get a clearer picture, the Front End developers deal with user experience and usually work with languages like HTML, JavaScript, and CSS3. On the other hand, Back End developers work with the server and store user details in the database. They use Python and PHP for their processing.
Here are a few responsibilities that a full-stack developer has to carry out:
Testing and repairing software to optimize them.

Assisting graphic designers.

Building server and database for the Back End.

Writing clean codes for both Ends of software.

Making sure the optimization and compatibility of cross-platform, and many more.
The average salary you can expect as a full-stack developer in India is Rs. 6.5 Lakhs per year.
3. Product management
As the name suggests product management is a job where the product manager looks after a specific product inside a business or company. It is going to be one of the highest-paying jobs in 2023. In this job position, a product manager will be responsible to handle activities like, identifying the target customer needs, recognizing big and small business objectives that will relate to the product, leading the team to turn the plan into reality, etc.
The qualification required to become a product manager is that you will need to have either a bachelor's or master's degree in management, business administration, marketing, economics, or any related fields.
If you are not an absolute beginner then 2-5 years of experience will be expected in the fields like product design and product development.
The average salary of a product manager in India is Rs. 16.3 Lakhs per annum.
4. Management consultant
Next on the list of highest-paying jobs in 2023 is a management consultant. A management consultant in an organization helps in solving the company's problems, maximizing growth, and uplifting performance. They basically manage the organization by dealing with structures, strategies, plans, and operations.
The qualification required for this position is a bachelor's degree in marketing, business administration, finance, management, or other related fields. To get a top-paid job in top-tier companies like PwC, Deloitte, and Accenture, getting enrolled in an MBA program is suggested.
You can expect a median salary of Rs. 22.0 Lakhs per year as a management consultant in India.
5. Investment banker
An investment banker is one of the highest-paying jobs not only in India but in the global market too. Apart from sounding like a classy job, it is also a dream position for students who have a great interest in finances and managing funds. Investment bankers are the professionals who are normally part of financial institutions or banks and are responsible to raise capital and funds for different companies.
They also provide financial advice to their clients in various scenarios. Apart from academic qualifications like Bachelor's degree in finance or an MBA, other skills like, analytical skills, communication, and market knowledge is required.
The average salary of an investment banker in India is Rs. 13 Lakhs per annum.
Conclusion
So that was your list of 5 best highest paying jobs in 2023. If you are a beginner take your pick according to your interest and knowledge, and if have already started your career in any of those fields apply for your job with QWEEN.
Not only the above-mentioned options you can apply for various job categories with QWEEN as we are a platform that is dedicated to helping you get the best job as per your skills, qualifications, and experience.
Here's a big surprise for QWEEN's Community!!
An exclusive invite for QWEEN's community to join Breaking Barriers - an annual in-person TEDxSalon event that focuses the spotlight on dazzling ideas from some of the world's most extraordinary women!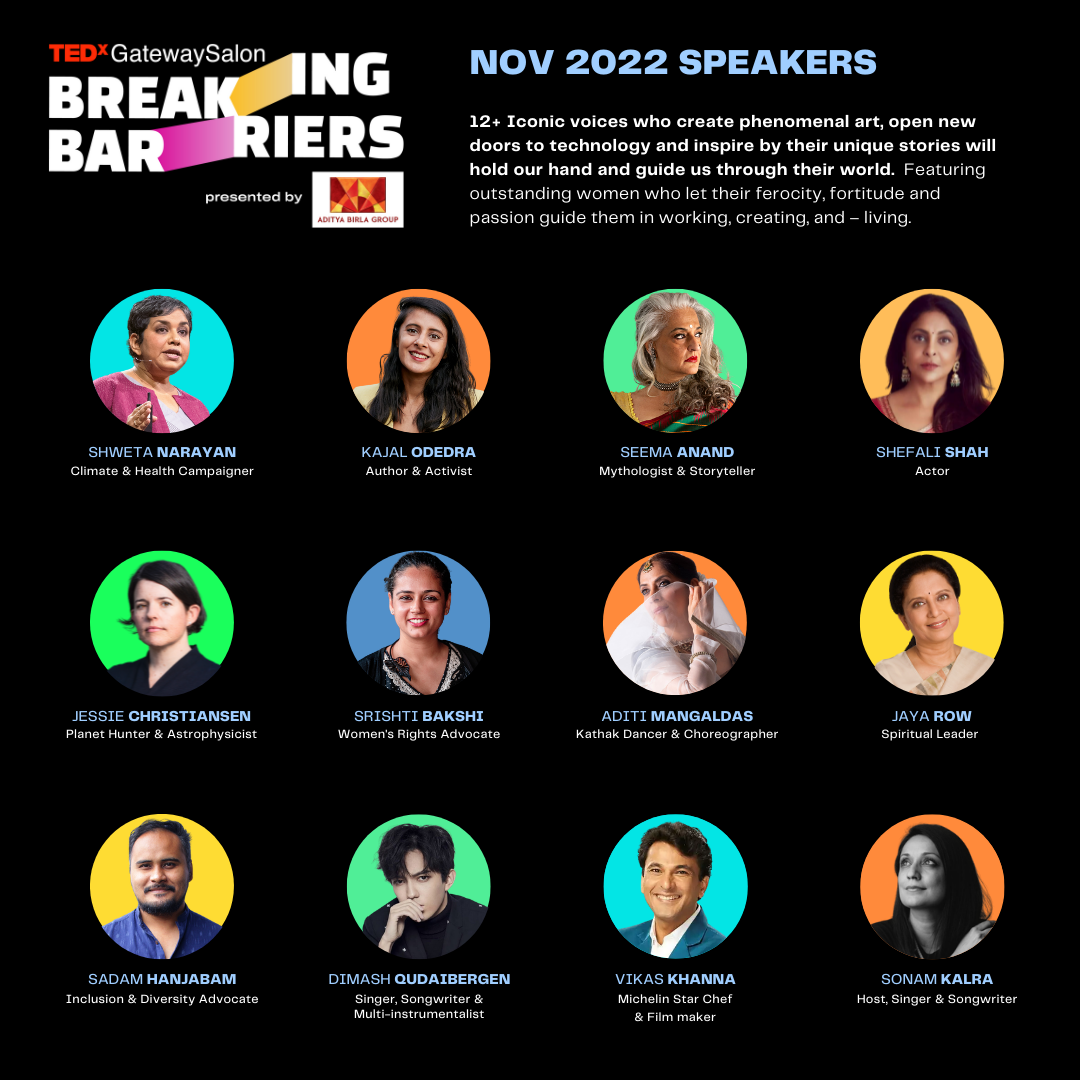 This event will elevate the ideas of people connecting across generations, inspire with personal stories, ignite conversations and uplift our spirits.
Join the event on 18th November 2022 at NCPA Mumbai to witness 12+ iconic voices share stories & ideas that are breaking barriers and building a brave new world.
Exclusive Discounts to all Qween Community Members - Use the discount code "QWEEN50" for a whopping 50% off!!!
Here's an additional bonus - Buy 2 passes and the 3rd one is on us!!
Register here - https://bit.ly/tedxgatewaysalon_website_register
---
Other Related Articles