The freelancing business has made an impressive and great impact not only in India but worldwide also. Almost every working age and gender has tried their hand at the freelancing career. It is something new that gives people control of their work and a chance to be their own boss.
The popularity of the freelancing market can be proved by the survey that shows there are more than 15 million freelancers in India and are expected to grow more in coming years.
There are various services one can provide to their client as a freelancer, starting from graphic designing, web development, virtual assistant, data entry, transcription, social media management, etc. One more such service is content writing.
Freelance content writers are not limited to one job, there are many layers to it like, web writing, social media writing, blog writing, technical writing, magazine writing, ghostwriter, etc.
The most appealing fact about being a freelance content writer is that the pay is good and you can also opt for it as a full-time career. The average income of a freelance content writer in India is Rs. 300,000.
So let's understand more about the concept of freelance content writing.
What is freelance content writing?
The meaning of freelance content writing as a career option is very simple. But to understand it more clearly let us divide the concept "freelance" and "content writing".
Freelance or freelancing is a profession where you get to work on your own not committed to a single person or company. As a freelancer, you can work full-time, part-time, on a contract basis, or a project gig. One more characteristic of freelancing is that you can work from your own personal space, be it a home office, a café, in a hotel during vacation, or anywhere remote.
Content writing as the name suggests is a writing profession where you write different types of content for your client in different niches. As a content writer, you will follow the process of structuring, researching, planning, writing, and editing a piece or many pieces of content that your client needs.
When we combine both concepts freelance content writing is a profession or a business where the freelance content writer creates and delivers content for their client in exchange for money.
Now that the meaning of freelance content writing is clear, let's move on to the next phase i.e., how to become a freelance content writer in India.
How to become a freelance content writer in India?
1. Select your niche
If you are entering the field as a content writer, you will have a big pool of options to choose from. You can choose a specific industry or a particular type of content. As we said there are plenty. As a freelance content writer, you can decide on any niche from pet, interior, business, health, art, food, travel, etc. You can even write about freelancing if you have enough knowledge about it. If you narrow down your interest and pick one or two niches that's ok too.
2. Learn skills and certifications
No job can be performed without skills and the same applies to the profession of content writing. If you are a total newbie in the freelance content writing market it will be ideal to enroll in some content writing and marketing certification courses. It will definitely help you in long run. Skills like adaptability, communication, time management, problem-solving, creative writing, editing, grammar & vocabulary, research, and SEO can be very important for starting your career as a freelance content writer.
3. Build your attention-grabbing portfolio
In order to showcase your work and writing sample, you will have to create a portfolio, specifically, an online portfolio as the nature of your work will be remote mostly. You need to have something up your sleeves to show your work credibility, especially when you are a beginner. There are plenty of platforms that provide you service of creating an online portfolio.
4. Don't forget that social media
Social media is a must nowadays for almost every career and profession. The social media platforms like LinkedIn are consciously created for professional connections only. And as a freelance content writer, you will need it more than the others as you will have to engage and pitch to clients. One more advantage of being on social media is that you will be able to flex your writing skills and creativity through social media which can grab the attention of some clients. It is a good marketing strategy for content writers.
5. Make sure you have the tools and equipment
As you will be working as a freelancer you will need all the tools and equipment required for the job. Basic equipment like a computer, laptop, headphones, internet connection, etc. is a must without telling. Also, there are many paid and free software such as Hemmingway editor, Grammarly, Ahrefs, Google docs, MS word, Headline analyzer, etc. which can make your journey as a content writer a bit easy and convenient.
6. Pitch the client
So you have to create a pitch to approach the expected client you want to work with. Since they are going to pay you for the service they will seek something of value and your pitch will play a major role in grabbing the attention of the client. An ideal pitch should have a clean and concise subject line, name of the recipient, why you are a good fit for the work, portfolio or writing samples, link to the blog if you have any, link to social media handles, etc. And the most important thing is your personal touch.
7. Find freelance content writing jobs
Freelance content writing opportunities can be found online through different job boards. You can also send a cold pitch to individuals, companies, small startups, magazines, etc. The social media platforms like LinkedIn, Facebook, and Instagram, are vouched to be great sources of freelancing opportunities. Just remember to do thorough research on your client and customize your portfolio and resume accordingly for different clients with different needs.
Conclusion
Being a freelance content writer is not an easy job and definitely won't happen in one day. The important thing that a content writer will need while entering this self-employed business is patience. So gear up and start preparing to be a successful content writer.
And once you are fully prepared to be a content writer you can apply for freelance content writing jobs here! We at QWEEN help you find work-from-home and flexible job opportunities in different categories.
Here's a big surprise for QWEEN's Community!!
An exclusive invite for QWEEN's community to join Breaking Barriers - an annual in-person TEDxSalon event that focuses the spotlight on dazzling ideas from some of the world's most extraordinary women!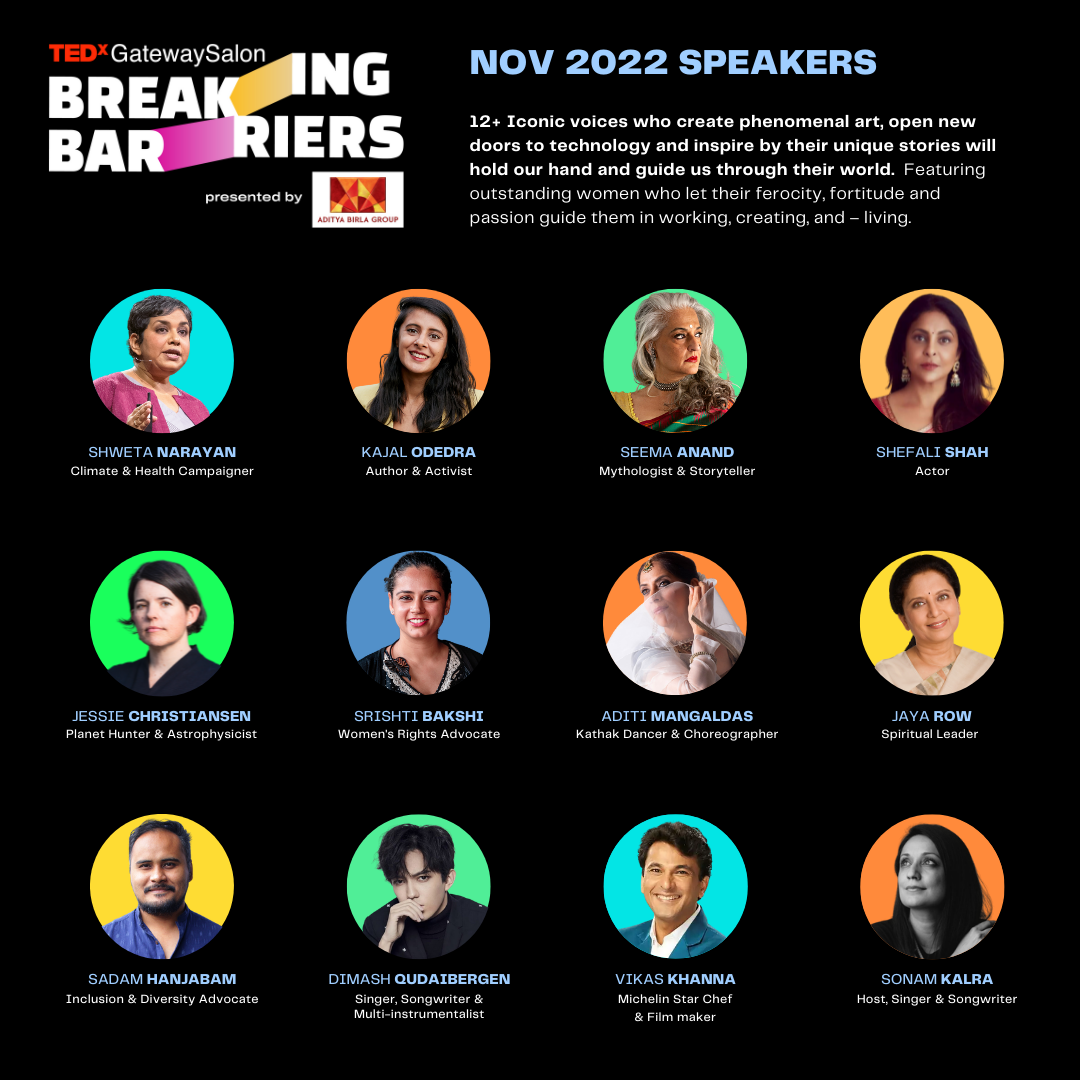 This event will elevate the ideas of people connecting across generations, inspire with personal stories, ignite conversations and uplift our spirits.
Join the event on 18th November 2022 at NCPA Mumbai to witness 12+ iconic voices share stories & ideas that are breaking barriers and building a brave new world.
Exclusive Discounts to all Qween Community Members - Use the discount code "QWEEN50" for a whopping 50% off!!!
Here's an additional bonus - Buy 2 passes and the 3rd one is on us!!
Register here - https://bit.ly/tedxgatewaysalon_website_register
---
Othe Articles To Read